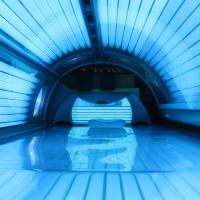 Bed No. 2
Super High Pressure Stand Up


change service provider
Prior to your appointment:
If you are feeling unwell, if you are showing signs of illness, if you have been in contact with someone who has contracted COVID-19, we will need to reschedule your appointment.
-Please make your service appointment online on our website or by calling 604-380-2293
-When you arrive at your appointment:
-Please use the rear parking. Our front parking will be used for curbside pick up.
-Call the salon to let reception know that you are here and we will let you know if we are ready for you
-Please leave all personal belongings at home and only bring what you need as all items will need to be kept with you through the duration of your appointment.
-Once we inform you we are ready for you, please walk to the front entrance located on Lougheed highway. Reception will meet you at the door to ask a couple pre screening questions.
-Hand sanitizer will be provided
-Reception will provide you with a Preempt sanitizer wipe for you to wipe down your belongings as well as any electronic device.
-A face mask is required for the duration of your appointment. Make sure it allows you to loop it behind your ears, not behind your hair; that could be a bit tricky ;)
-Please do not wear gloves. If you feel more comfortable, we have gloves available for purchase but we cannot allow outside gloves to be used in the salon.
-Reception will direct you to your seat.
During your appointment:
-Relax and let us work our magic! We know you have all missed us as much as we have missed you. Let's not let COVID-19 kill our vibe! Phazes has such an amazing atmosphere so lets stay safe while having fun!
-There will be no beverages or snacks provided at this time. If you are to bring a bottle of water, please make sure it is kept closed at all times. Water bottles will be available for clients.
-No friends, guests, children or pets are to accompany you to your appointment. If you are to accompany a child, we ask that you assist them to their chair and then kindly wait outside due to occupancy regulations.
-Please do not touch the retail. If you are looking for something in particular, please let your stylist/technician know and we will be glad to package it up for you once your service is done. You may also call before hand to have an order ready for pick up.
Phazes has implemented a completely new structure to our cleaning and sanitation protocol. We will no longer be able to do any other services between clients. Your regular service that was once 30 minutes may now be scheduled in as 45 minutes to an hour due to us having adequate time to completely sanitize our tools, stations and surfaces before our next client arrives. If we are running a little behind, please be patient, we are trying to get used to this new way of life just like you are :) Industry-wide our prices will now be reflecting these increased scheduled service times as well as personal protective equipment and we thank you all in advance.
We understand that everyone has their own level of comfort and feelings around these unprecedented times and that our ability to remain open relies upon transmission numbers staying low and compliance with government protocols. For us to be able to be of service to our community, we need our clients to do their part. Please understand our new protocols before entering our establishment, and please respect them during your visit. Even though we may not be able to hug you or shake your hand, please know that we appreciate you, we appreciate your patience and your loyalty!
Thank you so much for doing your part in keeping our guests, staff and community safe!
Cancellation Policy
You receive a reminder text message 24-48 hours before your appointment, if you are unable to make it please either call or text to let me know as soon as you receive your reminder. If you do not show up for your appointment, or cancel within 24 hours you may be required to leave a deposit and/or a late / no show fee in order to rebook another appointment.